Delta Futures Lab webinars
On future challenges of Delta regions

Every Friday 12:30 – 13:30 [CET]
April 16th Mikaël David Waterdrinker
Flooding in Oaxaca: the Río de los Perros

The Río de los Perros is situated in the state of Oaxaca, in the south of Mexico. The region has 3.9 million inhabitants and is one of the most important destinations in the country, owing to its cultural, artistic, and culinary legacies. The los Perros river originates at 1400 meters above sea level and passes through forest, lowland, agricultural, urban and lagoon areas, before it meanders into the Pacific Ocean. Since the flow is seasonal, the river primarily functions as a drainage basin, not as a major water supply for irrigation or domestic use. During heavy rains, the level of the basin can rise to 4 meters, causing deadly floods in lower urbanizations. In addition, the landscape is also heavy contaminated as most water treatment plans are out of function. In the year 2030 the local population is expected to rise by 13%, making the tropical delta even more vulnerable to extreme floods, and other hazards which could increase in magnitude with a changing climate. The Río de los Perros was recently used as a case study by bachelor students of the Monterrey institute of Technology in Puebla to develop river recovery strategies that protect cities against flooding, improve quality of life, and strengthen the economy.
April 23th Sadie McEvoy
How is Europe Planning for Sea Level Rise?

Sea level rise is expected to have severe consequences for people and assets in European coastal areas. Planning for sea level rise is critical in order to ensure timely and adequate responses, but deep uncertainty about the amount and rate of sea level rise after 2050 poses significant challenges to decision makers. A recent study by Sadie McEvoy (Deltares), Marjolijn Haasnoot (Deltares, Utrecht University) and Robbert Biesbroek (Wageningen University and Research) surveyed experts from 32 European countries with a coastline on their national-level planning for sea level rise. The study reveals inter alia the sea level rise and time horizons used for planning, how uncertainty is handled and whether high-end and accelerated sea level rise is considered. The results indicate significant variation in how European countries are planning for sea level rise. These differences could leave some countries underprepared and lead to uneven impacts over time. The study also highlights the need for more substantive monitoring for adaptation planning and implementation.
April 30th Tim van Emmeriko & Khoa Thi
The origin of the Plastic Soup

Plastic pollution of aquatic ecosystem is an emerging hazard due to its negative effect on ecosystem health and human livelihood. Rivers are a main pathway of land-based plastic waste into the ocean. However, recent observations suggest that most plastics never leave the river basin. In fact, they are hypothesized to accumulate on floodplains, around hydraulic infrastructure and within estuaries. In this seminar we will discuss sources, sinks and transport mechanisms of plastic pollution through river basins, and avenues to explore in future research.
Tim van Emmerik is Assistant Professor Hydrologic Sensing at Wageningen University (WU), the Netherlands. His work focuses on monitoring and modeling plastic pollution transport through river systems. Before joining WU he worked at Delft University of Technology, The Ocean Cleanup, and the Amsterdam Institute for Advanced Metropolitan Solutions.
ties.
Image source Roebroek et al., 2021, Env. Sci. & Technol., DOI: 10.1021/acs.est.0c08094
Monitoring of plastics in the Red River Delta, Vietnam
The Red River Delta is the second largest delta in Vietnam, it was given the priority to install more water monitoring stations than other areas. This is an excellent data background for understanding the flow characteristics over time and space. Furthermore, this is also a good basis for starting a new research topic to know the relationship between water data and plastic data. This topic will open a good opportunity to discuss in the seminar about the plastic monitoring methods and the possibility of linking plastics to hydrological data.
Thi Van Le Khoa is a lecturer at the Hanoi University of Natural Resources and Environment, Vietnam. He is also doing his Ph.D at the Hydrology and Quantitative Water Management Group of Wageningen University & Research.
May 7th Bramka Arga Jafino
Model-based support for inclusive adaptation planning in the Vietnam Mekong Delta

Together with climatic and socio economic uncertainties, the implementation of new policies can not only exacerbate existing inequalities, but also induce new inequalities. As an example, the levee expansion policy for protecting rice farmers in the Vietnam Mekong Delta from flooding, eventually backfires to small-scale farmers. Hence, distributional impacts to affected people should be assessed in climate change adaptation planning. This research proposes two model-based approaches for supporting inclusive adaptation planning under deep uncertainties, with an application to the agricultural sector in the upper Vietnam Mekong Delta. In explorative analysis, we explore plausible inequality patterns under various combinations of policies and uncertainties. In normative analysis, we operationalize several distributive moral principles to identify policy that best satisfies the underlying selected principle. Both explorative and normative analyses are aimed at anticipating and ameliorating the different modes of future inequalities.
2021
March 26th        ||  Ronald Waterman    Aquapuncture
March 19th        ||  Cas Goselink, Joost Ziere & Laura de Vries        Riverine Climate Adaptation Strategies for Rhine and IJssel
March 12th        ||  Leon Hermans          Monitoring for adaptive delta management: A multi-actor perspective
March 5th          ||  Bas Borsje                 LIVING DIKES ‐ Realising Resilient and Climate‐Proof Coastal Protection

Februari 26th     ||  Seleshi Yalew            Distributive Justice and SDGs in Transboundary Rivers: Case of the Nile Basin
Februari 19th     ||  Chris Zevenbergen   Shifting Time Horizons in Urban Flood Risk Management: Opportunities and Challenges to Increase Resilience
Februari 12th     ||  Saskia van Vuren      Sneak Preview Programme integrated River Management: System-related issues that need to be solved for sustainable multi-functional use of the Dutch river system in the future

Januari 29th       ||  Han Meyer                 The Rhine mouth as an estuary
Januari 22nd      ||  Carlijn Meijers, Charlotte van Strien, Freek Kollaard, Irene van der Veer & Laura de Vries
                                                             An analysis on the effect of the Northern European Enclosure Dam
Januari 15th       ||  Robert van Roijen       Building Climate Adaptive, The challenges we are facing in the building industry amid Climate change
2020
December 18th  ||  Erik van Berchum         Rapid flood risk screening model for compound flood events in Beira, Mozambique
December 11th  ||  David Steffelbauer       Monitoring for timely adaptation to sea-level rise: The likelihood of an acceleration based on tide-gauge data
December 4th    ||  Ronald Waterman        Integrated Coast & Delta Zone Development

November 27th  ||  Sjoerd Groeskamp       Northern European Enclosure Dam
November 20th  ||  Frans Klijn                    The development of the Rhine River's flood management: past, current and future issues
November 13th  ||  Fransje Hooimeijer      Interdisciplinary project-based education on urban infrastructure development
November   6th  ||  Philip Minderhoud       Rise and Fall Subsidence existential threat to Mekong delta

October     30th  ||  Ellen Minkman             Exporting the Dutch approach in delta management: opportunities and treats for sustainable impact
October     23rd  ||  Michael van Buuren     Designing the rivers of the dutch delta
October     16th  ||  Hessel Voortman          The curious case of Greenland. A critical view on climate and sea levels
October       9th  ||  Jack Amezs                   Urban projects of The Hague
October       2nd ||  Mark Voorendt             Design methodology Integration of spatial design and engineering
September  25th ||  Joep Storms                 High end sea level rise: russian roulette or planned approach?
September  18th ||  Geert van der Meulen  New Netherlands
September  11th ||  Bas Jonkman                Adaptation to sea level rise: keep calm and adapt
December 18th – Southwest Delta

10:00 – 12:00 Rhine Estuary-Drecht: Kick-off meeting
In the 2021 National Delta Program, the Delta Commissioner announced a comprehensive, broad-based supra-regional system analysis of the Rhine Estuary-Drechtsteden region for 2040. The analysis will include both closable open variants and closed variants, changes in the discharge distribution, storage in the Southwest Delta, and freshwater supply measures, and adjustment or replacement of other storm surge barriers. Delta Future lab does not wait until 2040 and takes up the challenge now.
We call for master thesis students of diverse faculties of TU Delft, Wageningen, Utrecht, Erasmus and other universities to join the Delta Futures lab Rhine Estuary-Drechtsteden team and support the 2040 Commissioner in his task to keep the Netherlands safe and prospering far into the deeply uncertain future. The team will be coached by ir Tom van der Wekken. Tom is a recently retired RWS senior project management with ample experience and knowledge of the region and still involved in knowledge transfer to younger colleagues.
On Friday the 18th, the Southwesp Delta Group is introduced and graduation topics are presented.
Contact Jos Timmermans if you are interested in joining
2020 Transdisciplinary Lecture Series
5 Conversations on the Present (state of):
Matter (earth, water, air) — Topos (Surface, history of the water-line) — Habitat (mediation and co-construction) — (geo)Politics (climate, welfare and political economy) — Project (gaze, placement, agency).
October 1st      [17:00—19:00 CET / 12:00-14:00 Atlantic]
Mobilis in Mobile: Guiding Principles for the Anthropocene   Dirk Sijmons
October 6th      [17:00—19:00 CET / 12:00-14:00 Atlantic]
—Matter   Joep Storms (Applied Geology TUDelft) + Michaela Büsse (Critical Media Lab Basel, CH)
October 8th      [17:00—19:00 CET / 12:00-14:00 Atlantic]
—Topos   Thomas Pathuret (Atlas of Places, FR) + Ludovica Galeazzo (IUAV University Venice/ Harvard Center for Renaissance Studies at Villa I Tatti, IT)
October 9th      [10:00—12:00 CET]
—Cross-overs   Nikki Brand (Strategic Development TUDelft) + Hub Zwart (Erasmus School of Philosophy, NL)
October 15th    [17:00—19:00 CET / 12:00-14:00 Atlantic]
—Topos   Kristina Hill (University of California, Berkeley, USA) + Lola Sheppard (Lateral Office/ University of Waterloo, CA)
October 22nd    [17:00—19:00 CET / 12:00-14:00 Atlantic]
—Habitat   Elisa Iturbe (Yale School of Architecture, USA)
October 29th     [17:00—19:00 CET / 12:00-14:00 Atlantic]
—Habitat   Matthijs Bouw (One Architecture/ The McHarg Center, University of Pennsylvania, USA) + Han Meyer (Deltastad, NL/ TUDelft)
November 5th    [17:00—19:00 CET / 12:00-14:00 Atlantic]
—(geo)Politics   Roberto Buizza (Scuola Superiore Sant'Anna, Physics/ Climate, IT) + Ana Maria Duran (Estudio A0/ SAP (South America Project), EC)
November 12th  [17:00—19:00 CET / 12:00-14:00 Atlantic]
—(geo)Politics   Frank G. van Oort (Urban & Regional Economics
Erasmus University Rotterdam, NL) + Maria Chiara Tosi (IUAV University of Venice, IT)
November 19th  [17:00—19:00 CET / 12:00-14:00 Atlantic]
—Project  Tanja Herdt (Urban Design, TUDelft) + Milica Topalović (ETH Zurich, CH)
November 26th  [17:00—19:00 CET / 12:00-14:00 Atlantic]
—Project   Telmo Pievani (Department of Biology, University of Padua, IT) + Alessandro Melis (University of Portsmouth, UK)
December 3rd    [17:00—19:00 CET / 12:00-14:00 Atlantic]
—Key-note   Angelo Bucci (University of São Paulo (FAU-USP)/ spbr arquitetos, BR)
November 17th     Regiosessie van het Kennisprogramma Zeespiegelstijging bij het Deltaprogramma Rijnmond-Drechtsteden (Dutch)
Het Kennisprogramma Zeespiegelstijging bestaat uit 5 sporen. Met spoor 2 [
Systeemverkenningen, tot welk punt zijn de voorkeurstrategieën houdbaar en oprekbaar?]
en spoor 4 [
Alternatieven voor de lange termijn]
van het Kennisprogramma willen we u graag informeren en uitnodigen om uw kennis met ons te delen. 
Tuesday november 17th
9:30 – 16:00 @Online
JOIN
Philosophy, Water, and Education: Experiences of a TPM professor
Wednesday, 9 September 2020 at 16:00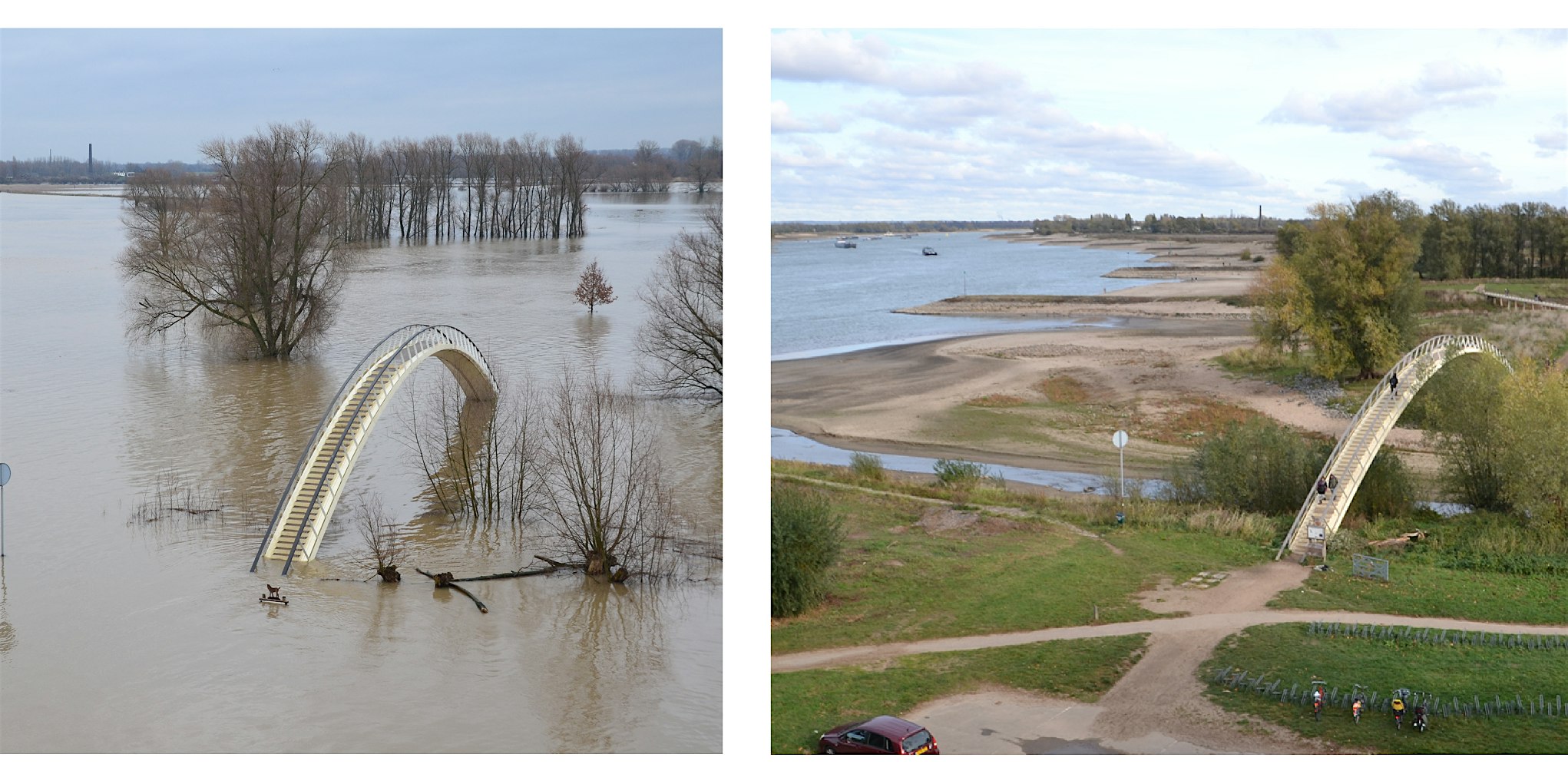 5&6 March 2020
Location: Delft University of Technology
Faculty of Architecture and the Built Environment
Berlagezaal 1&2
INTERNATIONAL CONFERENCE
DELTA DESIGN IN TIMES OF CLIMATE CRISIS
Celebrating Delta Urbanism coming of age!
At this juncture of climate crisis, design is crucial to secure a resilient future of fragile urban delta landscapes. Design is at the core of the interdisciplinary approach in which the scopes from spatial design, ecology, engineering and policy are united in strong and visionary strategies and tactics.
The conference is dedicated to discussing future design as a collaborative enterprise of the disciplines of spatial design, ecology, engineering and policy and as a leading method within the research premises of the Delta Urbanism research group*. These research premises examine the multi-layered phenomenon of urbanization between land and water and thus the scope of design in highly dynamic landscapes. What we are now experiencing as the era of climate crisis – the effects of the antropocene – aggravates this condition, requiring to look at urbanization in delta, coastal and river landscapes as a formative, operational and performative process. Therefore delta design is discussed here not only as an approach to highly dynamic landscapes but rather as a fundamental shift in the way urbanization is addressed by design — as a driver of environmental change.
The conference aims at exploring the scope, representation and future of delta design in times of climate crisis, looking through the lens of four research premises. The scopes of spatial design, ecology, engineering and policy will be presented by keynote speakers during the morning sessions. In the afternoon the research premises will be at the centre of discussion for which we would like to invite you to submit your extended abstract. We accept abstracts via mail until the 15th of January 2020.
Contact information:
deltaurbanism-conference@tudelft.nl
Keynote Speakers
Han Meyer – Professor in Theory and Methods of Urban Design at the Technological University Delft
Richard Ashley – Chartered civil and environmental engineer
Daan Zandbelt – Chief Government Advisor on the Built and Rural Environment
Paola Vigano – Architect and urbanist and a professor of urbanism at IUAV University of Venice and of urban theory and urban design at EPFL in Lausanne
Bas Jonkman – Professor of Integral Hydraulic Engineering at the Technological University Delft
Henk Ovink – Dutch special envoy to the United Nations and flood expert.
Bas Roels – Freshwater expert/advisor at WWF Netherlands
Nina-Marie Lister – Associate Professor and the Graduate Program Director in the School of Urban and Regional Planning at Ryerson University.