Delta Futures Lab webinars
On future challenges of Delta regions
Every Friday 12:30 – 13:30 [CET]
---
Upcoming: Friday September 24th
How water challenges can shape tomorrow's cities
Many urban areas in the world are vulnerable to floods, droughts and heat stress. More than 80% of the world's cities are in river deltas. The intensive exploitation of land resources close to rivers has progressively reduced them to controlled narrow canals, which often face water quality issues and pose a significant flood risk during extreme events. In addition, these cities are subject to coastal flooding as a result of storm fronts, hurricanes and sometimes tsunamis. Water challenges in urban areas are found in contamination of water sources, lack of potable water supply, sanitation, solid waste management, storm water floods, reduction of subsidence, environmental impact and diseases. On top of existing threats and risks, dealing with a changing climate and ongoing urbanization including loss of natural land calls for innovative ideas when planning for water in the development of urban areas. Urban design can play a key role in addressing a wide range of climate related water challenges. Both in urban retrofit projects as well as new urban development integration of water management in the different phases of design and development is important. Design and planning approaches such as water-sensitive urban design (WSUD) provide useful tools for strengthening the integration of water in spatial planning and urban design processes, requiring any spatial intervention or new development to be evaluated on opportunities for sustainability and innovation. WSUD focuses on the integration of the natural environment and sustainable technology in planning for urban water, combining hydrology, landscape architecture and sociology. Nanco's presentation will draw on his experience of working on water resilience projects in major world cities and potential pathways on how cities can build on their own experience and lessons from practical cases to achieve more water sensitive urban design.
Bio: Nanco Dolman is leading professional in Water Resilient Cities at Royal HaskoningDHV, with a (BSC and) MSc in Civil Engineering from Delft University of Technology (1998) and a BLA in landscape architecture from Amsterdam Academy of Architecture (2008). Between 2011 and 2016 Nanco was part time lecturer Adaptive Urban Development at the Rotterdam University of Applied Sciences. He served as a Resilient Cities advocate for the UNDRR from 2015 to 2020. And in 2020 he joined the editor team for IWA's Journal of Water & Climate Change. Bridging the gap between hydrological engineering and ecological design, Nanco is considered as one of the front runners in Water Sensitive Urban Design and Ecosystem-based Adaptation.
---
Lecture series 2021-2022
2021
September 10th  ||  Bart van Kessel, Ruben Speelman,          Saltwater Intrusion in the Cai River; Analysing the Problem and its Possible Drivers                                                                               Tycho Kockelkorn & Thomas Wierikx       
September 17th  ||  Matthijs Kok                                     Limburg Factfinding
September 24th  ||  Nanco Dolman                                 How water challenges can shape tomorrow's cities
October 1st         ||  Mischa Keijser
October 8th        ||  Luca Iuorio
October 15th      ||  To be announced
October 22th      ||  Stefan Aarninkhof
October  29th     ||  Andy van den Dobbelsteen
November 5th    ||  To be announced
November 12th  ||  To be announced
November 19th  ||  To be announced
November 26th  ||  To be announced
Updates on the schedule for 2021-2022 will follow shortly. 
---
Previous Webinars
REWATCH THE 2020 / 2021 WEBINARS
2021
June 25th           ||  Joannes Visser           Creating a New Perspective by Integrating Frames Through Design
June 18th           ||  Pablo Arecco             Hydraulic Engineering Infrastructures in Argentina
June 11th           ||  Tatiana Filatova         Computational models of adaptive human behaviour in face of environmental hazards
June 4th             ||  Willem van Deursen  Images tell a story to

May 28th           ||  Umme Kulsum          Supporting Adaptive Delta Management: Systematic Exploration of Community Livelihood Adaptation as Uncertainty
May 21st            ||  Bor van der Scheer    The effect of climate change, a new hydropower dam and irrigation development on salt intrusion in the Gambia estuary
May 7th             ||  Bramka Jafino            Model-based support for inclusive adaptation planning in the Vietnam Mekong Delta
April 30th          ||  Tim van Emmerik        The origin of the Plastic Soup
                          ||  Khoa Thi                     Monitoring of plastics in the Red River Delta, Vietnam
April 23th          ||  Sadie McEvoy             How is Europe Planning for Sea Level Rise?
April 16th          ||  Mikaël Waterdrinker   Flooding in Oaxaca: the Río de los Perros
                          ||  Tecnológico de Monterrey students: Ariadna García Guzmán, Erendira Elizabeth Hilario Hernández, Pamela Tuccella Ramírez & Karla Verónica Cantú González

March 26th        ||  Ronald Waterman      Aquapuncture
March 19th        ||  Cas Goselink, Joost Ziere & Laura de Vries        Riverine Climate Adaptation Strategies for Rhine and IJssel
March 12th        ||  Leon Hermans           Monitoring for adaptive delta management: A multi-actor perspective
March 5th          ||  Bas Borsje                  LIVING DIKES ‐ Realising Resilient and Climate‐Proof Coastal Protection

Februari 26th     ||  Seleshi Yalew             Distributive Justice and SDGs in Transboundary Rivers: Case of the Nile Basin
Februari 19th     ||  Chris Zevenbergen    Shifting Time Horizons in Urban Flood Risk Management: Opportunities and Challenges to Increase Resilience
Februari 12th     ||  Saskia van Vuren       Sneak Preview Programme integrated River Management: System-related issues that need to be solved for sustainable multi-functional use of the Dutch river system in the future

Januari 29th       ||  Han Meyer                 The Rhine mouth as an estuary
Januari 22nd      ||  Carlijn Meijers, Charlotte van Strien, Freek Kollaard, Irene van der Veer & Laura de Vries
                                                                 An analysis on the effect of the Northern European Enclosure Dam
Januari 15th       ||  Robert van Roijen       Building Climate Adaptive, The challenges we are facing in the building industry amid Climate change
2020
December 18th  ||  Erik van Berchum         Rapid flood risk screening model for compound flood events in Beira, Mozambique
December 11th  ||  David Steffelbauer       Monitoring for timely adaptation to sea-level rise: The likelihood of an acceleration based on tide-gauge data
December 4th    ||  Ronald Waterman        Integrated Coast & Delta Zone Development

November 27th  ||  Sjoerd Groeskamp       Northern European Enclosure Dam
November 20th  ||  Frans Klijn                    The development of the Rhine River's flood management: past, current and future issues
November 13th  ||  Fransje Hooimeijer      Interdisciplinary project-based education on urban infrastructure development
November   6th  ||  Philip Minderhoud       Rise and Fall Subsidence existential threat to Mekong delta

October     30th  ||  Ellen Minkman             Exporting the Dutch approach in delta management: opportunities and treats for sustainable impact
October     23rd  ||  Michael van Buuren     Designing the rivers of the dutch delta
October     16th  ||  Hessel Voortman          The curious case of Greenland. A critical view on climate and sea levels
October       9th  ||  Jack Amezs                   Urban projects of The Hague
October       2nd ||  Mark Voorendt             Design methodology Integration of spatial design and engineering
September  25th ||  Joep Storms                 High end sea level rise: russian roulette or planned approach?
September  18th ||  Geert van der Meulen  New Netherlands
September  11th ||  Bas Jonkman                Adaptation to sea level rise: keep calm and adapt
---
Previous Meetings and conferences
December 18th – Southwest Delta
10:00 – 12:00 Rhine Estuary-Drecht: Kick-off meeting
In the 2021 National Delta Program, the Delta Commissioner announced a comprehensive, broad-based supra-regional system analysis of the Rhine Estuary-Drechtsteden region for 2040. The analysis will include both closable open variants and closed variants, changes in the discharge distribution, storage in the Southwest Delta, and freshwater supply measures, and adjustment or replacement of other storm surge barriers. Delta Future lab does not wait until 2040 and takes up the challenge now.
We call for master thesis students of diverse faculties of TU Delft, Wageningen, Utrecht, Erasmus and other universities to join the Delta Futures lab Rhine Estuary-Drechtsteden team and support the 2040 Commissioner in his task to keep the Netherlands safe and prospering far into the deeply uncertain future. The team will be coached by ir Tom van der Wekken. Tom is a recently retired RWS senior project management with ample experience and knowledge of the region and still involved in knowledge transfer to younger colleagues.
On Friday the 18th, the Southwest Delta Group is introduced and graduation topics are presented.
Contact Jos Timmermans if you are interested in joining
2020 Transdisciplinary Lecture Series
5 Conversations on the Present (state of):
Matter (earth, water, air) — Topos (Surface, history of the water-line) — Habitat (mediation and co-construction) — (geo)Politics (climate, welfare and political economy) — Project (gaze, placement, agency).
October 1st      [17:00—19:00 CET / 12:00-14:00 Atlantic]
Mobilis in Mobile: Guiding Principles for the Anthropocene   Dirk Sijmons
October 6th      [17:00—19:00 CET / 12:00-14:00 Atlantic]
—Matter   Joep Storms (Applied Geology TUDelft) + Michaela Büsse (Critical Media Lab Basel, CH)
October 8th      [17:00—19:00 CET / 12:00-14:00 Atlantic]
—Topos   Thomas Pathuret (Atlas of Places, FR) + Ludovica Galeazzo (IUAV University Venice/ Harvard Center for Renaissance Studies at Villa I Tatti, IT)
October 9th      [10:00—12:00 CET]
—Cross-overs   Nikki Brand (Strategic Development TUDelft) + Hub Zwart (Erasmus School of Philosophy, NL)
October 15th    [17:00—19:00 CET / 12:00-14:00 Atlantic]
—Topos   Kristina Hill (University of California, Berkeley, USA) + Lola Sheppard (Lateral Office/ University of Waterloo, CA)
October 22nd    [17:00—19:00 CET / 12:00-14:00 Atlantic]
—Habitat   Elisa Iturbe (Yale School of Architecture, USA)
October 29th     [17:00—19:00 CET / 12:00-14:00 Atlantic]
—Habitat   Matthijs Bouw (One Architecture/ The McHarg Center, University of Pennsylvania, USA) + Han Meyer (Deltastad, NL/ TUDelft)
November 5th    [17:00—19:00 CET / 12:00-14:00 Atlantic]
—(geo)Politics   Roberto Buizza (Scuola Superiore Sant'Anna, Physics/ Climate, IT) + Ana Maria Duran (Estudio A0/ SAP (South America Project), EC)
November 12th  [17:00—19:00 CET / 12:00-14:00 Atlantic]
—(geo)Politics   Frank G. van Oort (Urban & Regional Economics
Erasmus University Rotterdam, NL) + Maria Chiara Tosi (IUAV University of Venice, IT)
November 19th  [17:00—19:00 CET / 12:00-14:00 Atlantic]
—Project  Tanja Herdt (Urban Design, TUDelft) + Milica Topalović (ETH Zurich, CH)
November 26th  [17:00—19:00 CET / 12:00-14:00 Atlantic]
—Project   Telmo Pievani (Department of Biology, University of Padua, IT) + Alessandro Melis (University of Portsmouth, UK)
December 3rd    [17:00—19:00 CET / 12:00-14:00 Atlantic]
—Key-note   Angelo Bucci (University of São Paulo (FAU-USP)/ spbr arquitetos, BR)
Regiosessie van het Kennisprogramma Zeespiegelstijging bij het Deltaprogramma Rijnmond-Drechtsteden (Dutch)
Het Kennisprogramma Zeespiegelstijging bestaat uit 5 sporen. Met spoor 2 [ Systeemverkenningen, tot welk punt zijn de voorkeurstrategieën houdbaar en oprekbaar?] en spoor 4 [Alternatieven voor de lange termijn] van het Kennisprogramma willen we u graag informeren en uitnodigen om uw kennis met ons te delen. 
Philosophy, Water, and Education: Experiences of a TPM professor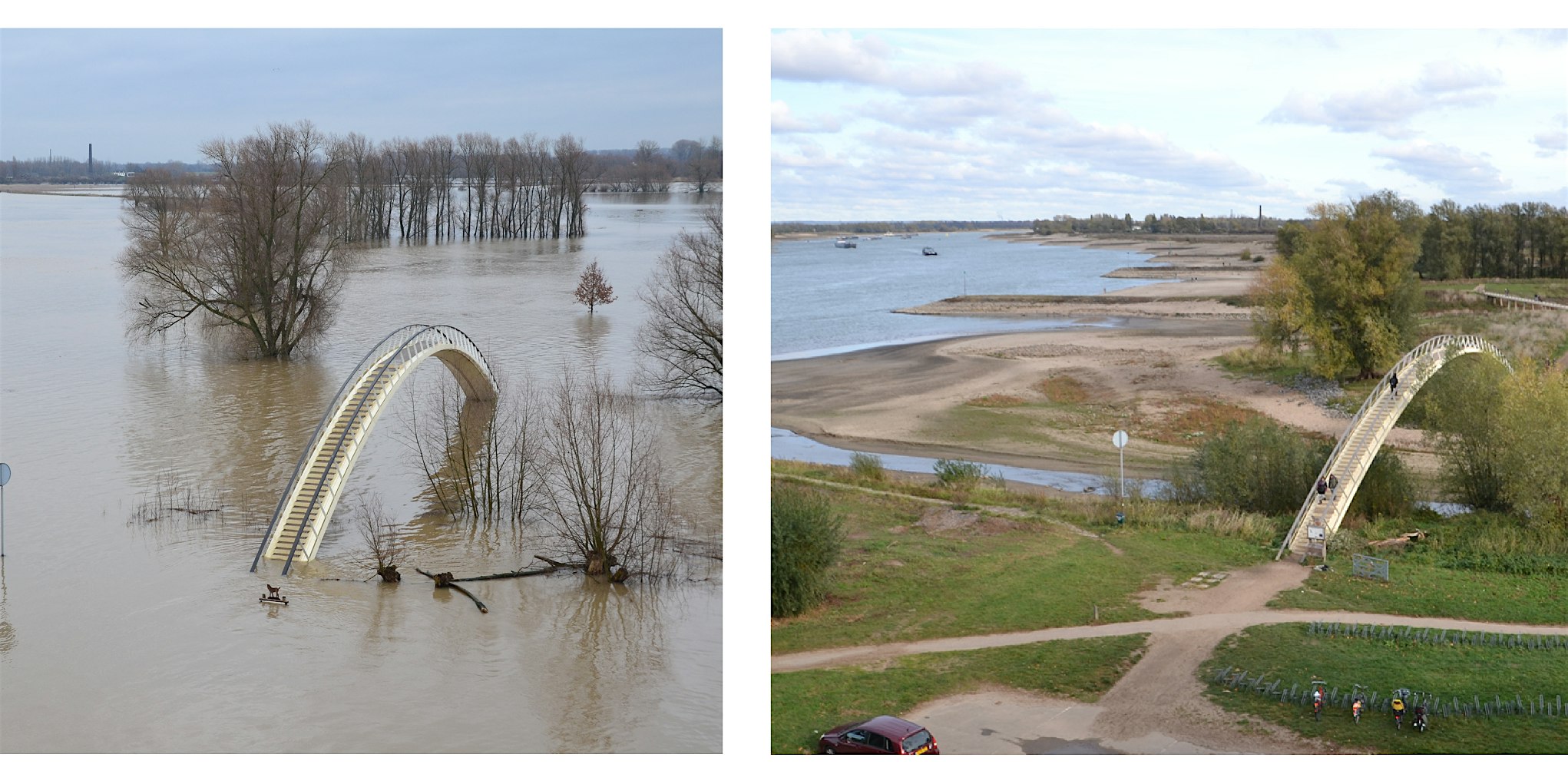 INTERNATIONAL CONFERENCE
DELTA DESIGN IN TIMES OF CLIMATE CRISIS
Celebrating Delta Urbanism coming of age!
At this juncture of climate crisis, design is crucial to secure a resilient future of fragile urban delta landscapes. Design is at the core of the interdisciplinary approach in which the scopes from spatial design, ecology, engineering and policy are united in strong and visionary strategies and tactics.
The conference is dedicated to discussing future design as a collaborative enterprise of the disciplines of spatial design, ecology, engineering and policy and as a leading method within the research premises of the Delta Urbanism research group*. These research premises examine the multi-layered phenomenon of urbanization between land and water and thus the scope of design in highly dynamic landscapes. What we are now experiencing as the era of climate crisis – the effects of the antropocene – aggravates this condition, requiring to look at urbanization in delta, coastal and river landscapes as a formative, operational and performative process. Therefore delta design is discussed here not only as an approach to highly dynamic landscapes but rather as a fundamental shift in the way urbanization is addressed by design — as a driver of environmental change.
The conference aims at exploring the scope, representation and future of delta design in times of climate crisis, looking through the lens of four research premises. The scopes of spatial design, ecology, engineering and policy will be presented by keynote speakers during the morning sessions. In the afternoon the research premises will be at the centre of discussion for which we would like to invite you to submit your extended abstract. We accept abstracts via mail until the 15th of January 2020.
Contact information:
deltaurbanism-conference@tudelft.nl
Keynote Speakers
Han Meyer – Professor in Theory and Methods of Urban Design at the Technological University Delft
Richard Ashley – Chartered civil and environmental engineer
Daan Zandbelt – Chief Government Advisor on the Built and Rural Environment
Paola Vigano – Architect and urbanist and a professor of urbanism at IUAV University of Venice and of urban theory and urban design at EPFL in Lausanne
Bas Jonkman – Professor of Integral Hydraulic Engineering at the Technological University Delft
Henk Ovink – Dutch special envoy to the United Nations and flood expert.
Bas Roels – Freshwater expert/advisor at WWF Netherlands
Nina-Marie Lister – Associate Professor and the Graduate Program Director in the School of Urban and Regional Planning at Ryerson University.